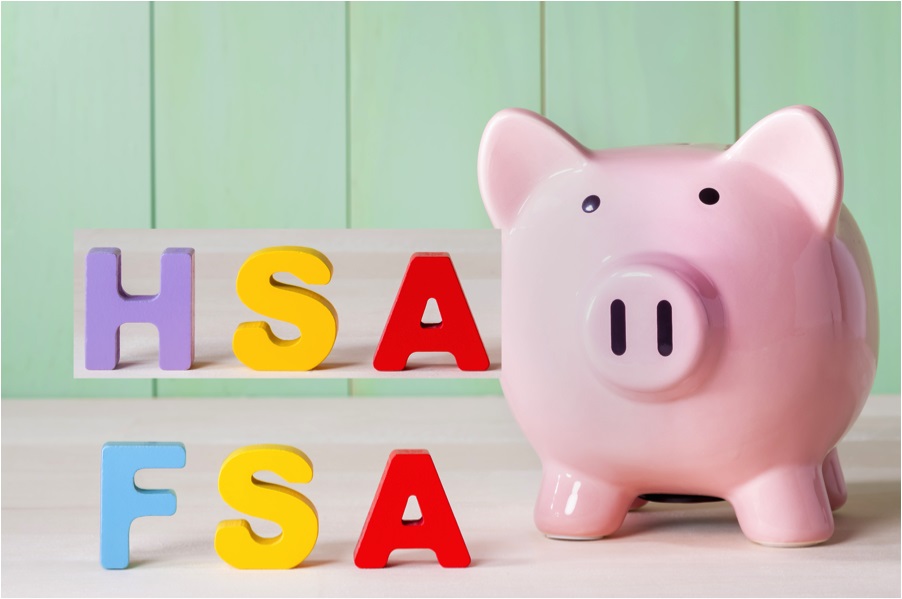 One of the questions we get quite often is "Does my insurance cover massage therapy?"
Unfortunately, massage therapy is often not an allowable expense for most health insurance plans. But, you may have other options for reducing your cost to get regular massage therapy. Specifically, you may be able to use your Flexible Spending Account (FSA) or Health Savings Account (HSA) to pay for your massages.
Some people don't see massage as a healthcare expense, but it absolutely can be. The benefits of massage therapy can include: decreased muscle pain, improved mobility and range of motion, improved circulation, decreased stress, relief from headache pain, and much more.
What is an HSA or FSA?
HSAs and FSAs are both programs that allow you to set aside money for qualified medical expenses like prescriptions, copays, deductibles and other healthcare costs. Because these funds are put aside pre-tax, this means you don't pay any taxes on these funds.
Some employers will actually contribute to your HSA or FSA as well. The contributions (yours and your employers) will be loaded onto a debit card that you can use to pay for medical expenses.
If you'd like to see what the IRS considers a qualified medical expense, (See this publication) from the IRS. If you have any questions about these benefits, reach out to your HR department.
Will an HSA or FSA Pay For My Massages?
In most cases, yes. However, there are a few things that you'll have to do first in order to be sure you're covered. We've put together a list of steps to take to get your massage covered by your HSA/FSA:
1.) Contact Your HR Department
The first step in the process is to reach out to HR or your insurance carrier and ask if massage therapy is a covered treatment. In some cases, your actual insurance policy will reimburse you for the full cost of your massage treatments, as long as you follow their processes. At Simply Massage, we've found that most people have been able to use their HSA/FSA with no problem.
2.) Visit Your Doctor
After you've received confirmation from your insurance carrier, the next step is to schedule a visit to your family doctor. But, to ensure your best chance of getting a prescription, don't just say "I want a massage". You'll need to do your homework, and go into your visit prepared to communicate your specific symptoms.
There are lots of physical and mental conditions that may qualify for massage. Fibromyalgia, headaches, depression, chronic back pain, sciatica, poor circulation, and arthritis are all conditions that may be a qualifying medical expense for massage therapy. If you have questions, or need support finding documentation to bring to your physician please reach out, I'm very happy to provide help.
3.) Get a Prescription
After you've shared your symptoms and received a diagnosis, tell your doctor that you'd like to try massage therapy as a treatment and ask him/her to write a prescription for massage. A Prescription proves to the insurance company that massage is a necessary medical expense.
Be sure your prescription includes:
The reason you need massage therapy. (Fibromyalgia, sciatica, etc.)
How many sessions/month you'll need. (Weekly, 2x/month, 1x/month, etc.)
How long you will need treatment. (3 months, one year, until resolved, etc.)
Session Length. (Should they be 30-minute, 60-minute or 90-minute massages?)
Some healthcare providers may even provide a prescription over the phone if you have an established relationship, or have already received a diagnosis.
4.) Pay for Your Massage with your HSA/FSA Card or ask for a receipt to reimburse you at the end of the year
Using your HSA/FSA debit card is the simplest way to pay for your massage treatments, the funds are deducted automatically from your account. If requesting reimbursement for your previous expenses, ask for a receipt and submit to your plans administrator.
Please reach out to Jenna if any questions arise or you need help walking through this process.